Air Filter Replacement near Long Island, NY

Your car might be running like new now, but that certainly won't always be the case. To ensure that your vehicle stays the reliable, high-performance machine that you first drove out of the dealership, you need to make sure that you give it regular maintenance to keep every component working as it should. One of the parts necessary in a well-running vehicle is the air filter, so if your ride could use this service then drop by Legend Auto Group—we'll have everything ready to go in no time at all.
Do I Need To Replace My Air Filter?
The working air filter is in place to ensure that clean oxygen is reaching your engine to help it ignite and run properly. If you need to replace your air filter then you might be experiencing one or more of these symptoms. Does your engine seems to be taking longer than usual to turn over? This could indicate that your filter is dirty, preventing air from quickly reaching the necessary parts of your powertrain. If the filter is clogged, even more could go wrong. Your fuel might fail to burn, which leads to black emissions from your vehicle's tailpipe. These are signs that your filter is beyond ready to be replaced—if you see any of these things happening then you want to schedule maintenance immediately to prevent any permanent damage. Ideally, you'll bring your vehicle in for an air filter replacement every 15,000 to 30,000 miles to proactively keep your ride healthy.
Benefits
Replacing your air filter won't just prevent bad things from happening in your vehicle, it may even help promote some positive benefits for you. A fresh filter keeps all the dirt, grit, and bugs being pulled into the area around your engine from causing permanent damage to the cylinders. With all of these being consistently kept out, your vehicle will work easily and more efficiently, helping you to conserve fuel and save money on gasoline.
Online Features
You can perform most of the important steps towards maintenance from the comfort of your home! Just scroll to the top of this page and select Schedule Appointment under the Service & Parts tab. You'll be able to set up the exact service you need so there won't be any wait when you finally drive into our mechanics bay. While you're still on our website, don't forget to check on the Service Specials we might be offering, which can include a lot of great discounts on different types of maintenance. These are constantly changing, so be sure to stay updated by regularly checking for the right deal for you.
Have you realized that you have been neglecting to completely maintain your vehicle? Not a problem! Stop by Legend Auto Group for an air filter replacement near Long Island, NY, and we'll put your vehicle on the path to perfect performance.
Testimonials
Not smooth
CARS
6-30-2020
Vinny is so good
CARS
6-29-2020
Great experience
CARS
6-29-2020
Leased 1 car, will get 2nd from this dealer
CARS
6-17-2020
GOOGLE
6-11-2020
Great Service
CARS
5-31-2020
Great Service and very professional
CARS
5-31-2020
Great service Giovanni Reyes !
CARS
5-27-2020
Vp of Suffolk County Community College
CARS
5-25-2020
GOOGLE
5-16-2020
GOOGLE
5-16-2020
Great service
CARS
5-7-2020
YELP
5-6-2020
Professional, expedient service
CARS
3-13-2020
Cayenne Diesel Software Update
CARS
2-23-2020
GOOGLE
2-23-2020
YELP
2-18-2020
CARGURUS
1-29-2020
Great Service and Follow Up
CARS
1-28-2020
NO BS STRAIGHT UP dealership
CARS
1-26-2020
GOOGLE
1-23-2020
GOOGLE
12-23-2019
GOOGLE
12-23-2019
GOOGLE
12-23-2019
CARGURUS
11-24-2019
GOOGLE
11-23-2019
GOOGLE
11-23-2019
GOOGLE
11-23-2019
GOOGLE
11-23-2019
Read More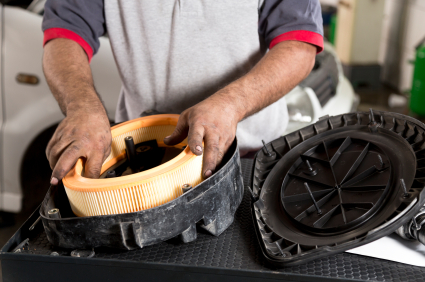 Service Hours
888-531-3684
| | |
| --- | --- |
| Monday | 7:30 am - 5:30 pm |
| Tuesday | 7:30 am - 5:30 pm |
| Wednesday | 7:30 am - 5:30 pm |
| Thursday | 7:30 am - 5:30 pm |
| Friday | 7:30 am - 5:30 pm |
| Saturday | 7:30 am - 4:00 pm |
| Sunday | Closed |